At the top of Mt Blanc
This adventure started on Facebook; A simple "I like" and a comment left on a students' page: "You are lucky to have as a project the Mont Blanc ascent, It's one of my dreams but I am amputated of a leg".
The head of the students contacted me and said, " Ok, We'll take you there …"
Between the impossible, the conceivable and the realizable, it is only a matter of steps. Hard work and physical training was daily but at 54, I will climb with them to the top of Mont Blanc with my leg prosthesis.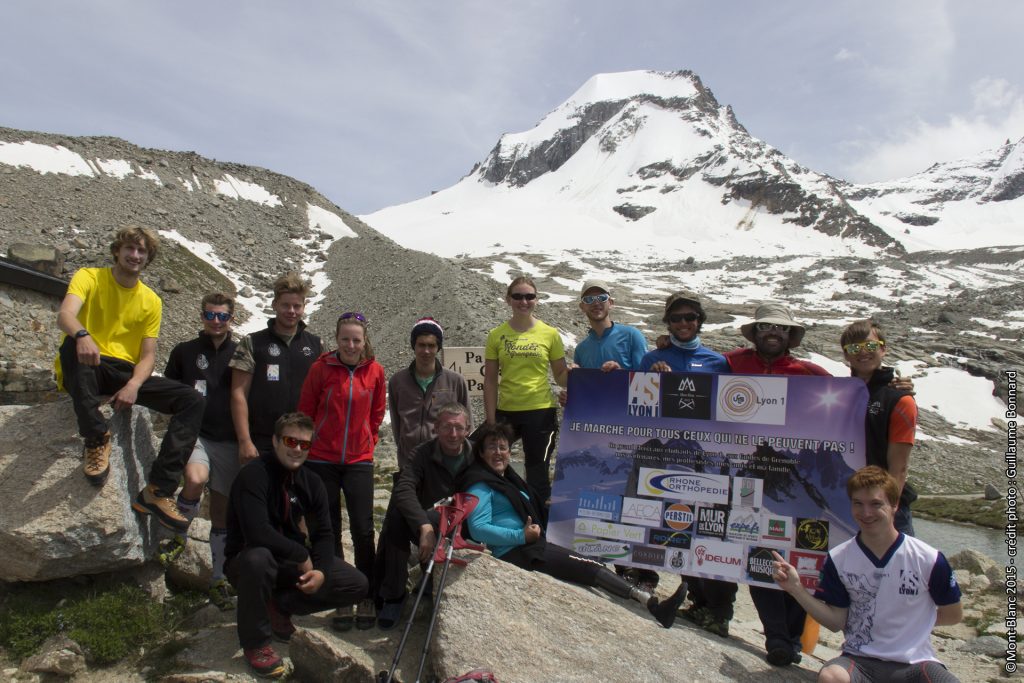 Most importantly, we decided that all together we would walk for children with cancer. So we became the godmothers and godparents of very young children and teenagers of the Léon Bérard center in Lyon with a mission to bring their toys to the top of the Mont Blanc: "Mon doudou fait le Mont Blanc".
My motivation is real and sincere because I walk for all those who have as an horizon the white of the ceiling of their room. For them, I will touch the white of the summit of Europe
Equipped with a prosthesis and special crutches, I took the soft toys and walked 33 hours in high mountain area, spent 4 days in the massif of Mont Blanc without washing and in extreme conditions.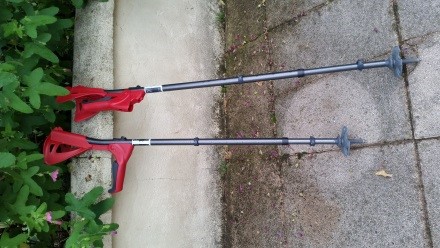 I have met life, simplicity, commitment, sharing and respect.
My young guide David, was extraordinarily patient and kind. He was more tired than I was because he could not walk at his own pace. He accepted all these constraints with a good heart to reinforce my conviction of "Walking for all those who can not".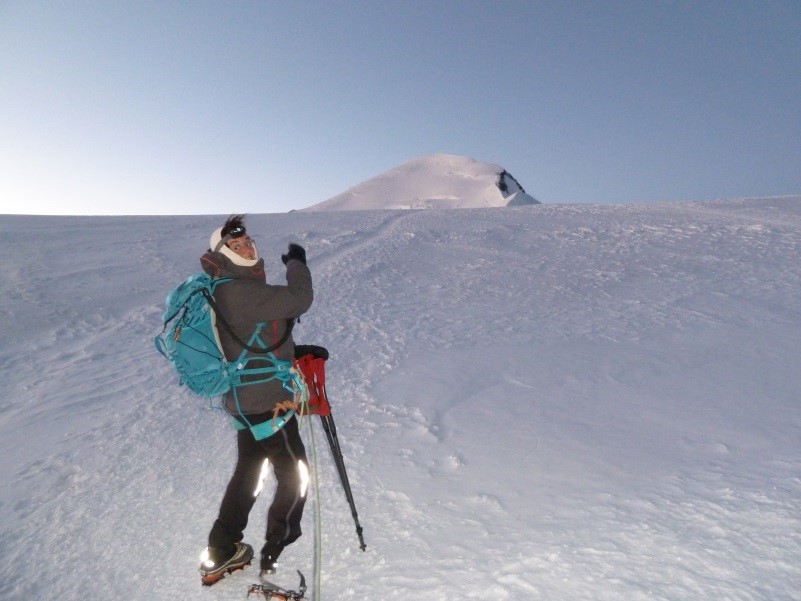 To all, a big thank you.
Hélène F-M


Warning: Ergotech model modified by the user under her entire responsability.